LAND ROVER DEFENDER & DISCOVERY FINALLY AVAILABLE!
Rapid keeps on increasing the number of available applications: today we focus on two British favorites!
The Land Rover Defender 2021 gets a totally new look, switching from an all-terrain legend to a modern British-style off-road.
Thanks to the development carried out by Team Rapid with Rapid TPM on the 3.0d V6 version, the 2200 kg of the car is quickly forgotten. Proof of this are the 656 Nm and 280 hp tested on our A2ction power test bench.
Also at Land Rover, the development of the Rapid TPM on the 150hp 2.0d 4-cylinder hybrid engine, which is fitted in the Discovery Sport version, has led to an increase of 40 Nm and 20 hp on the maximum values which are reached much faster and make the car clearly sportier and more pleasant to drive.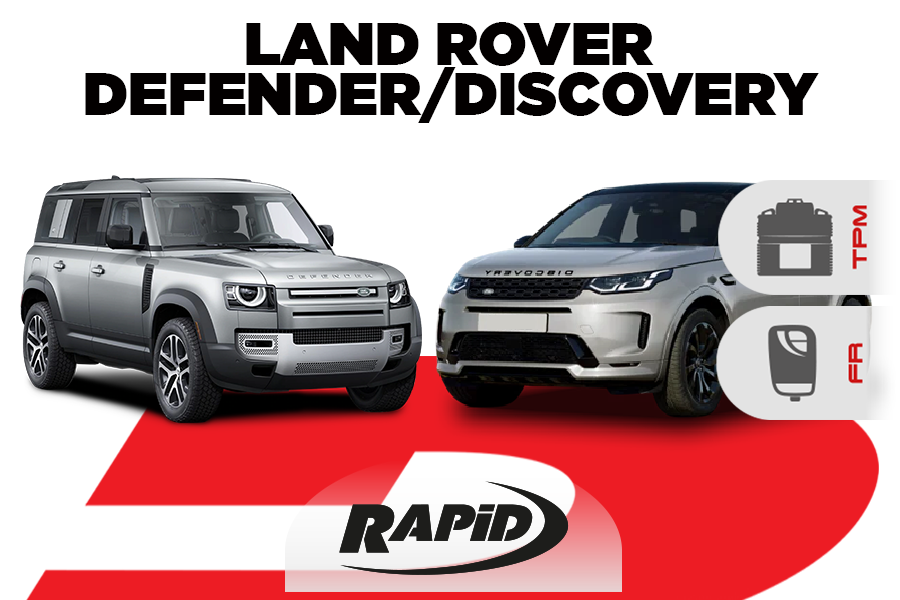 CREATE YOUR CUSTOMIZED SETTING
You can also create a customized setting for your car in total safety directly from our Rapid Management recalibration software.
Now available on our website, or directly below
RAPID MANAGEMENT FREE
DO YOU WANT TO KEEP THE CAR'S WARRANTY?
Rapid module installation allows you to increase torque and power without affecting the official warranty of the manufacturer.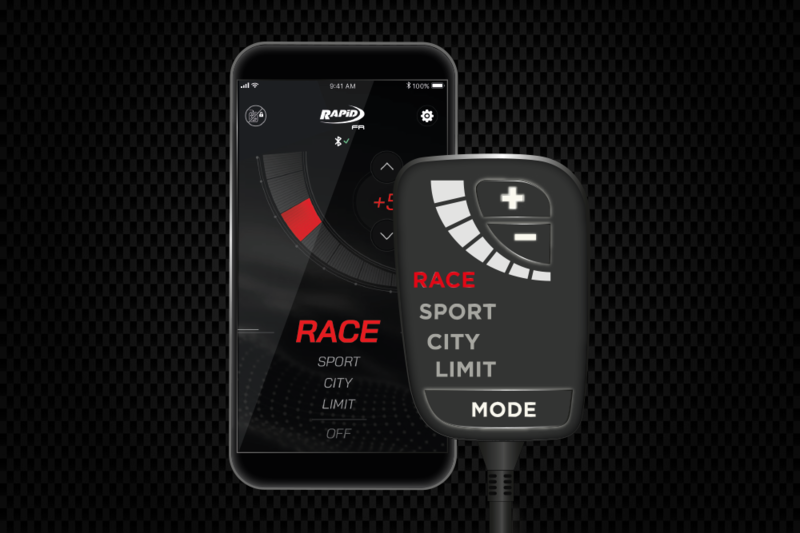 MORE POWER, MORE FUN.
Maximize the driving pleasure with Rapid FR, the easiest way to customize the accelerator response with four modes and seven steps each, allowing you to modulate the response of the gas pedal.
With the FRB version, equipped with Bluetooth, you can manage even more comfortably the module from your smartphone using the free app, also you can take advantage of the PEDAL LOCK feature: an extra safety function to protect your jewel!
Order now the modules from our e-commerce!
Order now the modules from our e-commerce!
SEARCH THE MODULE FOR YOUR CAR ON OUR E-COMMERCE
CLICK HERE