RAPID BIKE WELCOMES THE BRAND NEW S1000 R
After the launch of the brand new BMW S1000 R, Rapid Bike does not miss another super fun development, this time with the help of GP ONE and Superbike Italy.
The Bavarian naked inherits the Euro 5 engine, electronics and chassis from the latest generation 1000 cc, but this time with a renewed look and an aggressive sound that, as in this case, is given by the huge Arrow after-market exhaust. The perfect prerequisites for a Rapid Bike Smart development.
Thanks to the development carried out by our technicians it is now possible to give this BMW S1000 R a more Rapid Bike spirit
INTELLIGENT CARBURETION WITH RAPID BIKE SMART
Rapid Bike has designed this module specifically for the latest generation engines (Euro5), thanks to the carburetion control it guarantees the enthusiast the optimization of performance and a smoother delivery, especially when, as in this case, changes are made .
Thanks to the wireless connection via bluetooth you can load the application and have fun setting the bike as you like, directly from your mobile phone.
FUELING TECHNOLOGY FOR SMART RIDERS
The installation of the Rapid Bike Smart add-on module allows you to obtain total control of the carburetion giving this four-cylinder a substantial increase in terms of delivery, torque and power.
From the graph you can see how the increase is considerable, especially in terms of torque from 5000 to 10000 rpm, the Rapid Bike technicians managed to fill that hole that the bike already had as standard.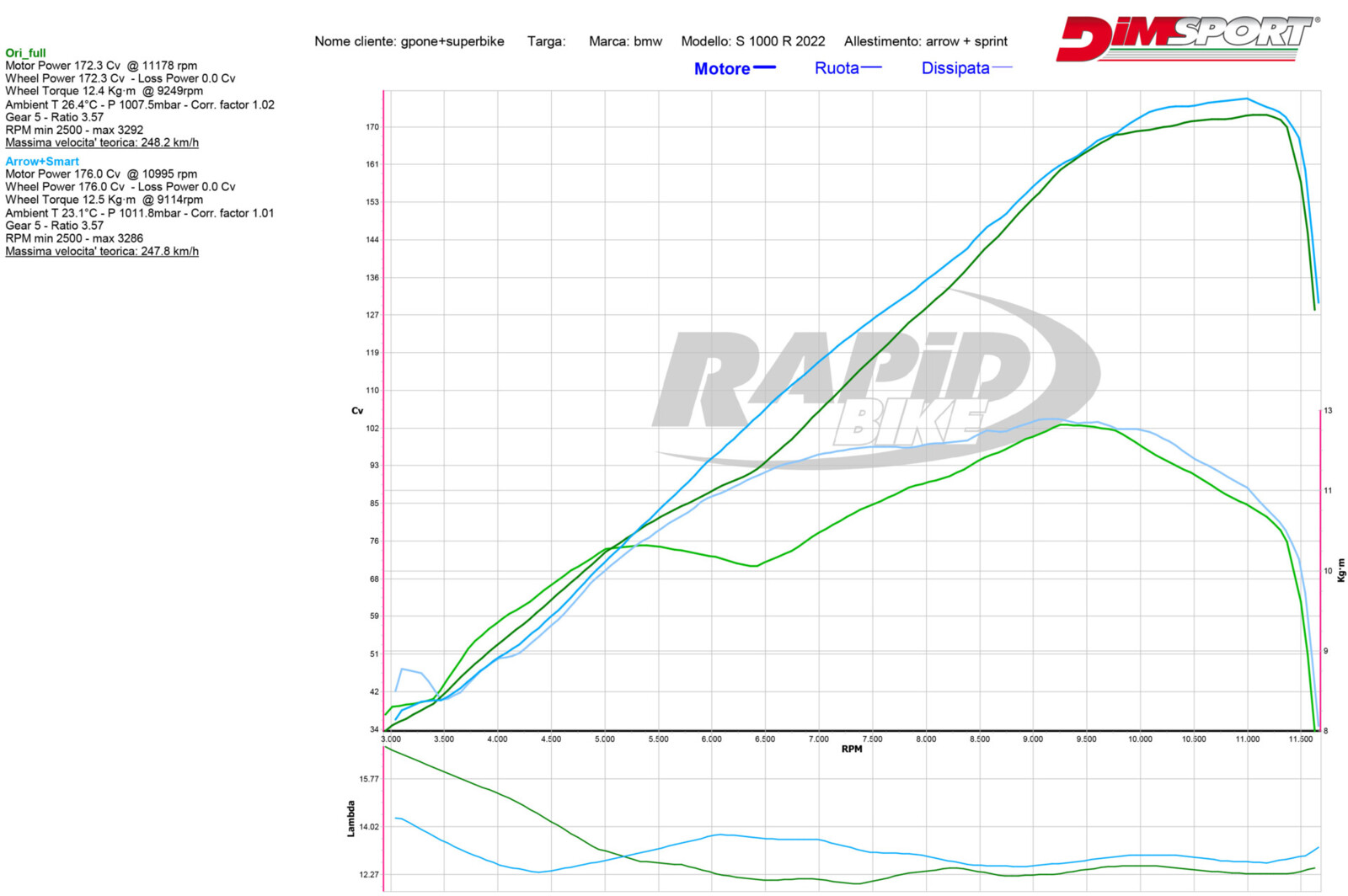 FILL-UP THE FORM FOR MORE DETAILS ABOUT RAPID BIKE!