MOTO MORINI X-CAPE 650: A NEW CHALLENGE FOR RAPID BIKE
Rapid Bike technicians put their hands on the brilliant Italian cross-over.
A new way to experience two wheels! X-CAPE is the new Adventure bike by Moto Morini: versatility, fun and comfort all together in a futuristic and captivating design.
It delivers 60 HP at 8,250 rpm with a torque of 56 Nm at 7,000 thanks to its 649cc parallel twin engine. Rapid Bike fueling kit is the best solution to enhance riding experience and enjoy the full potential of this bike.
RAISING THE HEAT IN THE CURVES!
Dyno test graph shows that Rapid Bike Racing delivers quite a significant result and secures performance gain along the entire delivery power curve, as well as at different rpm.
With throttle opening between 35 to 60% range the engine shows no hesitation or power gaps even at lower revs; as soon as we start pushing stronger and expect more from the bike, the response is quick thanks to consistent torque increase. As a matter of fact, dyno numbers highlight an overall increase of about 4hp with a torque of 5.8 Kgm for a bike equipped with after-market exhaust (FF by Fresco).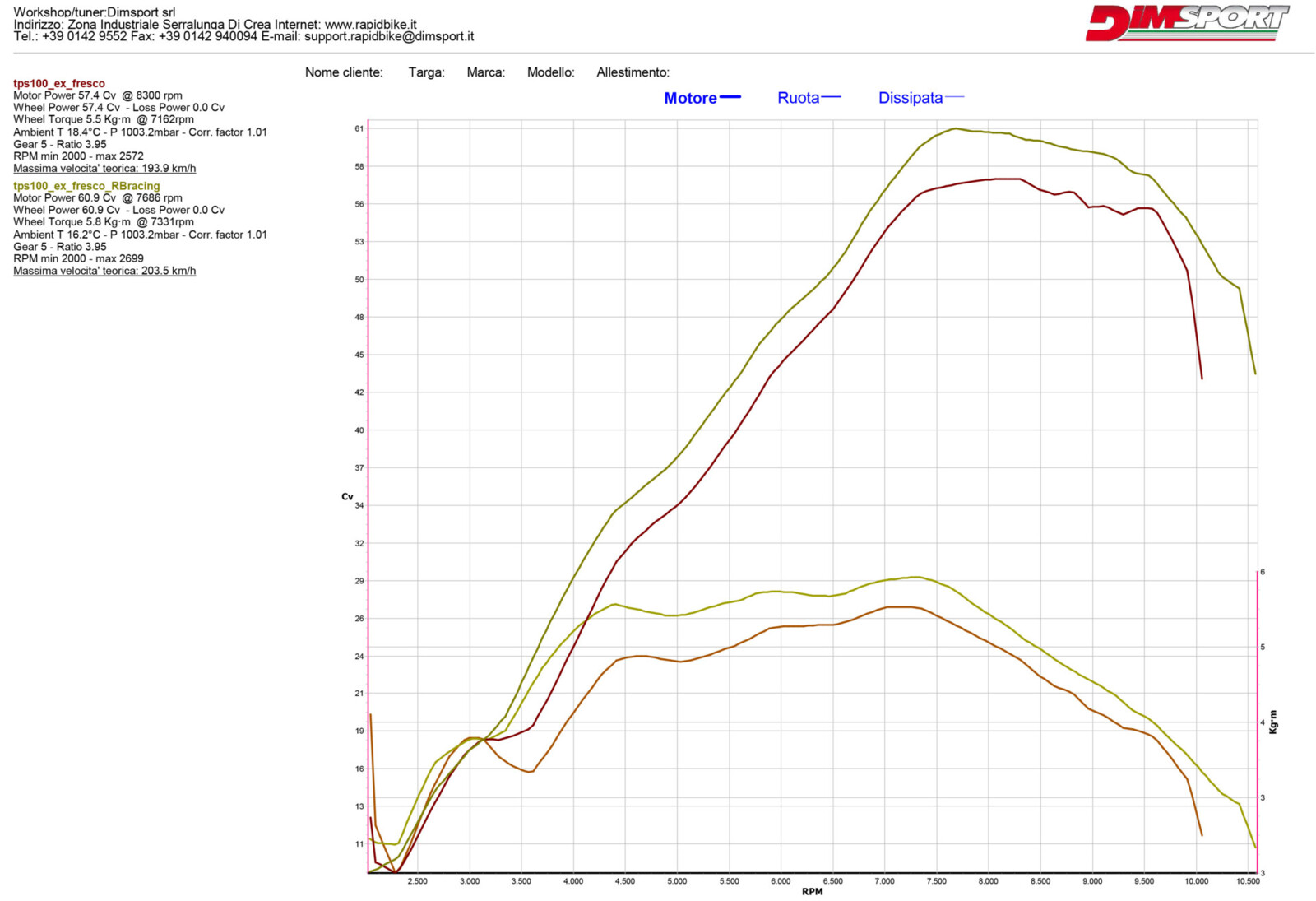 CONSULT THE LIST OF RAPID BIKE APPLICATIONS for Moto Morini
Click Here!
Fill in the form and get more information on Rapid Bike!